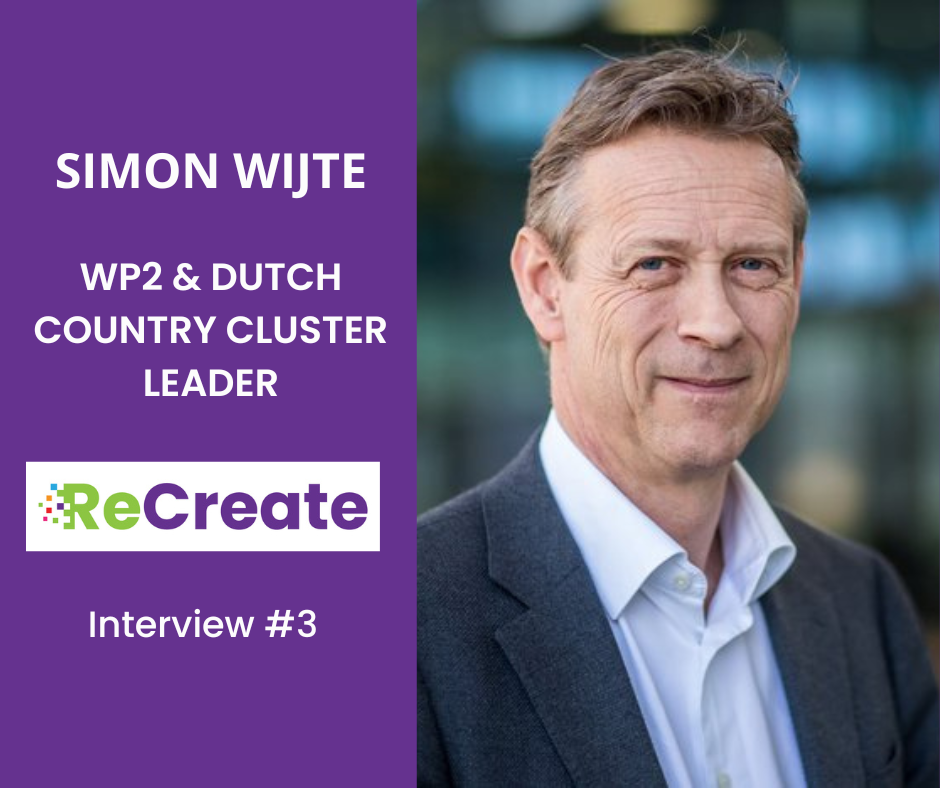 The success of the ReCreate project would not be possible without the expertise of the people that stand behind it. Our third interviewee is Simon Wijte – Work Package 2 leader and the Dutch country cluster leader. Ivan Fratrić of the Croatia Green Building Council will be conducting the interview. Here is his story:
Hello Simon and thank you for doing this interview!

Can you introduce yourself and tell us about your background and role in your institution and the project

?
Of course.
I'm a full professor on the chair of sustainment of concrete structures at the Eindhoven University of Technology
. My work
is split
between the University and a consultancy office where I already work for over 30 years. In both positions, my work
is tied
to concrete structures. I also take part in Eurocode meetings.
In my consultancy office, I assess a lot of existing structures and damage to structures from which we can learn a lot
. For instance, in 2017.
a parking garage which was under construction near the Eindhoven airport partly collapsed and I performed forensic research to determine the cause of that collapse
. I'm at the chair of sustainment of concrete structures since 2014.
and my approach to this chair is more from a structural engineering than a material point of view, taking into account the application and maintenance of concrete structures in buildings
.
The material aspect is less relevant compared to a situation when you're dealing with existing concrete structures in outside environments which are much more aggressive
.
When it comes to concrete structures, my belief is that concrete structures can
be used
again and again
.
The building of our faculty is now over 70 years old. A little over 20 years ago, it was renovated, a new façade, new plans and installations, but the concrete structure was maintained. Now already people are thinking of a new renovation which indeed can
be done
, but the concrete structures should
be maintained again.
You can do that over and over and in a way that can be challenging
. That's part of my chair.
What you're facing then is all kinds of problems because,
obviously
, you have to ensure structural reliability
.
I don't know how it's in Croatia and other countries in the consortium, but in the Netherlands, we're not careful with the drawings of our existing structures
.
When you want to reuse an existing concrete structure and you have to assess the structural reliability, you would want to know what kind of rebar is in it, and if you do not know that, you try to investigate
in order to
find out
.
Those are the things I'm interested in my research and I receive more and more info about this through my work on the ReCreate project
.
In your view, what are the professional benefits of working on the ReCreate project?
For starters, I have to mention Prof. Rijk Blok who
sadly
passed away and who got our university involved in the ReCreate project
.
He was an assistant professor in our unit on the chair of innovative structural design and since the topic of the project is
closely
tied to my chair, I got involved
.
Rijk managed the project, go us involved and made it successful, but after his
untimely
passing, there was a question on how should we continue with the project
.
At that point, it was already known that Patric Teufel would leave the university so I was
basically
the only one remaining
.
I took the task of being the Dutch country cluster leader and the task WP2 leader and it's definitely a challenge
. It fits the topic of my chair quite well, but the circumstances why it happened are very unfortunate.
That's actually what I wanted to ask you because the Dutch country cluster experienced a lot of changes, from Rijk's unfortunate passing and Patrick's transfer – how did you manage to handle

all of

that

?
There were actually more events than the ones you've mentioned that complicated things.
When we entered the project, we thought we could have a pilot project of reusing concrete elements on our university's campus
. In the 50's at the start of the university, there were four larger buildings and a temporary building built in the 50s. Those four buildings got renovated but the temporary building is still there.
In that temporary building, there were some precast concrete beams and it was Rijk's plan to reuse those beams in a fire station that would
be constructed
on our campus
. That plan did not succeed so we had to look for another pilot project.
With the help from our partners in IMd, we managed to get in contact with Lagemaat who are performing a challenging and huge pilot project which means that they are already
commercially
involved in something that is the topic of our project
.
All in all, personal changes to the project
were followed
with pilot changes which was challenging at the time
.
It

really

mustn't have been easy, to say the least.

Now that you've mentioned the pilot, can you give more insight into the building itself and your role within WP2

?
To be honest, if I had a choice, then work package 2 is something that I would not pick in the first place
(laughs).
It's also not so much in my field of expertise, but we're doing our utmost best for the sake of the project. What we noticed after Rijk passed away is that we're lacking in staff and in knowledge as well.
The Netherlands is not that big and we know each other quite well in the Dutch country cluster, so I looked around and found that a person I know whom was an expert in precast concrete elements, but
just
as I wanted to contact him, he
 started working with TNO
just
weeks ago
.
They
obviously
didn't want to let him go, but since they are a knowledge institute, they were keen to
participate
in the ReCreate project
.
I'm of the opinion that adding them was a great move as they have great knowledge
in terms of
structural reliability, LCA, BIM models, and so on
.
Their participation in the country cluster opened up the opportunity to use their knowledge
.
Together, we managed to produce the deliverable for WP2, especially with their knowledge of BIM, which can be very helpful with everything we do in ReCreate
.
In principle, the basis of the project consists of two things, the first of which is the actual precast concrete element
.
But, additionally, to that, you want to have a lot of information about that element and those have to
be connected to the element
and have to remain that way so when that element
is stored
somewhere on the yard, you have to know all the relevant information about it
.
That is
obviously
in the domain of Work Package 3, but in Work package 2, before the deconstruction of the building, you have to know what kind of information is available on that particular element and for that, the BIM models are very useful because you can add a lot of information to those models and the challenging thing is that you can make a 3D model of the building that will undergo deconstruction with all the elements in it and then you can deconstruct it
digitally
, which means you can take them out and put them out into a database
.
We have to gain experience in that and connect with people with such knowledge as the BIM model and the database that contains all the BIM models of all the elements will be very important through the complete process
.
It will be important for both architectural and structural designers, as well as for LCA calculations
.
That's actually something that I wanted to ask you as I've asked Erik (Stenberg) the same thing.

We know what kind of construction the ReCreate project proposes with regards to precast concrete elements and the benefits such as the reduction of carbon emissions and material extraction

.

That is good all by itself, but I asked Erik whether there are some drawbacks and constraints from an architectural perspective and he said that

obviously

you can't do everything with precast concrete elements, so I want to see your perspective as a structural engineer and whether you see any constraints that such construction can have

?
Let me touch upon the architectural constraints first.
Normally
, when an architect starts to design a building, he starts from scratch and its up to him whether the floor span will for instance be 7 or 8 meters
. He's free to choose it.
It is completely different when you already have a complete structure after the older façade and separation walls have been deconstructed
.
When you go from an architectural point while having in mind the usage of precast elements, it's kind of similar but you're a little bit more flexible
.
Let's assume you have a huge database of all kinds of precast elements that are available for reuse in new structures
.
Then an architect pays you a visit and says "I want to make a building with, for example, 200 m2 of the ground floor and 200 m2 of the first floor and I want to see how I can create that using available elements"
.
That's where the application that we are working on in WP5 is important as it will tell you the availability of elements in the database
.
In that sense, the architect has a degree of freedom but could
be constrained by
the availability of certain elements, as well as their location
. In that application all kind of aspects can be considered. For instance, carbon
 reduction by reusing these elements is good, but if an element you need is in Rome and you have to construct a building in Amsterdam, then the reduction of carbon is gone
.
From an architectural point of view, when you want to reuse a structure in its place, the constraints are the largest
.
When you want to create a structure using rewon precast elements, you're more flexible, but
obviously
, there are limitations, but those limitations can also be in your head
.
And from a structural point of view?
We have to make a distinction between two parts. First on the element level.
In the general situation, the elements which are available should be able to withstand the forces that will
be applied
to them in new structures
.
So that may not be so challenging until I'm not aware of the reinforcement which is there and I'm not aware of the function of the structure
.
The second thing is stability – there have to be some shear walls in the structure somewhere to keep it standing up
. One of the last challenges is how do we connect the elements.
What we see now through the ReCreate project is that disconnecting in majority of the cases
is done by
sawing structural parts apart and one of my remarks towards that we can do that also in 'in situ' structures and not limit ourselves to precast concrete
.
When demolishing in situ structures, you can also choose to saw off certain elements and try to use them again
. ReCreate, as a project, is
just
the beginning of reuse and is also a small step towards the reuse of steel beams as well…
Now that you mention the reuse of steel beams, do you think that should be also focused on

eventually

? Do they go hand in hand with concrete elements?
When making the idea for the project, we limited ourselves
purposely
to precast concrete because if you expand the scope of research, it only gets bigger and bigger and more complicated and
greatly
expands in scope
.
But you've identified that
correctly
as the research can definitely
be expanded
to other things such as steel structures
eventually
as well
. Research on that part is still ongoing.
Research is also
being conducted
in the Netherlands on the reuse of precast concrete bridge girders
.
That's a topic for another project,

maybe

after ReCreate…
What you see is that a lot of things are ongoing and the tasks of structural engineers and architects is changing
. I
was educated
only to design new structures.
It's almost completely new science when it comes to ReCreate.
What we now have to do and what we have to educate our students is that in creating new structures, they should also keep in mind that reused elements can again
be used
or try to design new buildings within older structures
.
Now that you mention the students…Simon, do you think that the knowledge that comes from the ReCreate project and the whole practice of reusing construction elements will

be adopted

and implemented into university curriculums

?
It will and already is.
I have some lectures on sustainment of concrete structures which
is limited
but what you see is that, when you look at master research projects done by students before their graduation, is that they are keen on carbon footprint of concrete structures and how that can
be reduced
.
Because of that, we have a lot of students performing their master research projects within our ReCreate project
.
There's one student at TNO looking at structural reliability when using reused elements, we have some students working on diaphragm action between hollow core slabs with particular connections so that they can
be reused
, and we have student looking after the reliability of non-destructive measurements after the presence of rebar, and lastly we also have a student working on how can we create new connections…
So there's definitely a demand and interest for this topic?
Sure, students are very much aware of the problems we are facing with our environment and take this into account when choosing what they will master in
.
Now that you've mentioned this, I'd like to return back to you.

You've said that the students are

highly

motivated for topics that pertain to climate mitigation and reducing CO2 emissions

.

What I want to ask you

specifically

is whether you are a climate optimist or pessimist

in terms of

our goals for 2050

.?
I don't know whether I'm an optimist or a pessimist. I'm very much aware that things need to change.
I try to be mindful of my personal behavior and preferences with regard to my own carbon footprint, but then again I will take a plane when I go for my holidays in the south of Europe
. I still drive a car and will strive to buy an electric or a hydrogen one.
You've mentioned before that the ReCreate project

circumstantially

ended up in your hands.

Now that you've spent some time with it, can you tell if you have any internal motivation or drive that underpins your work on the project

?
Absolutely
. The motivation for the reuse of concrete was already there from within my chair.
I also must admit that the time I could spend on this topic
was limited
at the time, but ReCreate enabled me to expand the research
. The topic in itself motivates me a lot as we need to work on the carbon footprint of concrete structures. The production of cement
is responsible for
over 8% of CO2 emissions created by people and that's quite a lot.
On the other hand
, when you look at the Pantheon in Rome, the building, with a concrete structure stand there for more than 1900 years. Why do we have to demolish the concrete structures we make after
just
50 years and create new concrete? We have to face the challenge that we have to reuse the structures that we already built.
Reuse of whole structures is almost ideal, but the second best is definitely to dismantle it into reusable pieces rather than demolish it into coarse
aggregate
because then you have to use new binder and cement, at the cost of
additional
carbon emissions
.
In your view, what is the ultimate goal of the project?
If the reuse of concrete elements in new buildings becomes regular within 10 years from now, then we've done a good job.
We
participate
in it, produce new knowledge, and try it in pilot projects…if we are able to change the construction industry in this regard – that should be the goal
. This goal will not come overnight even if people are
initially
for it, if we reach that goal, we've succeeded.
So a wider market uptake and a greater number of experts in these fields would

be seen

as successes of the project?
And also to improve processes for precast structures to make their deconstruction easier.
On the other hand
, I now have a student looking at a more sustainable design of precast structures of apartment buildings
. If you make them easier to disconnect them, it requires less effort for reuse.
How do you manage and what are your thoughts on the collaboration within your country cluster and with other organizations in the consortium

?
The cooperation within the Dutch country cluster is good and is getting better with time.
I very much appreciate the collaboration with all the other country clusters because everyone is working from their own area of expertise and together we are able to gain all kinds of knowledge on the matter
. It's not
just
about structural reliability and structural design. It's about LCA, material research, the digital design process, and so on. I appreciate very much how Satu (Huuhka) and Soili (Pakarinen) are managing this project.
We're at the end of our interview and I'd like to end it with a personal question. Who is Simon Wijte when he's not a professor and when he's not working on the ReCreate project?
I like to do a lot of things. I like sports – both watching and performing. Although I'm becoming an old man, I'm 60 (laughs). I used to play field hockey, but my body doesn't want it anymore. Now I've switched to cycling. I like a good dinner, a good glass of wine and being with my family and friends.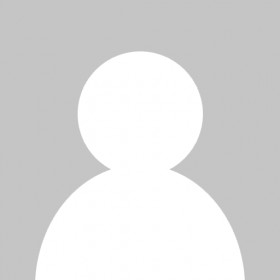 ReCreate project