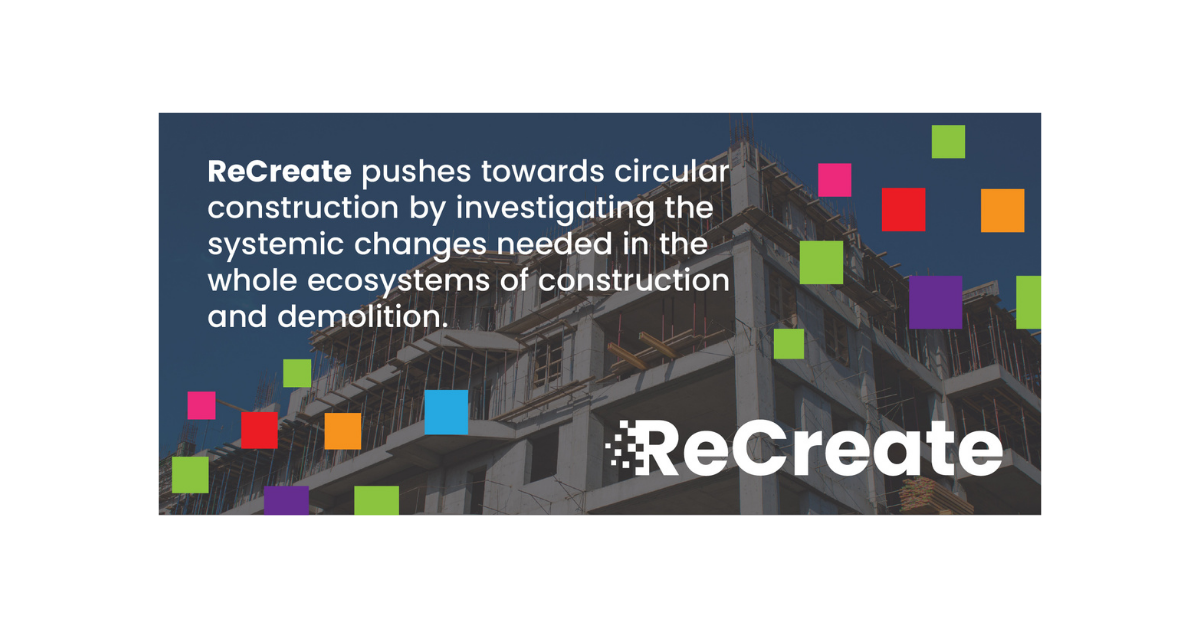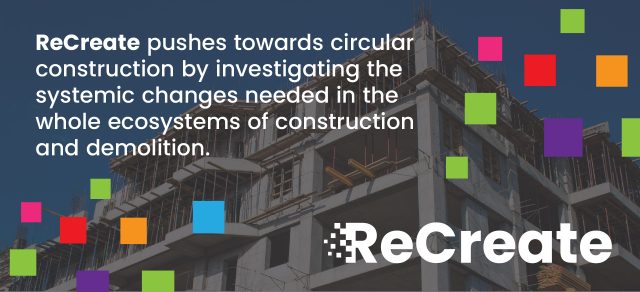 The first months within the ReCreate project brought forward a vital step in moving the project forward with the completion of its first Milestone within the Work Package 8 (Policy support and social acceptability).
The Milestone, developed by Tampere University, with Paul Jonker-Hoffrén as the main author, is the Fieldwork protocol, which ensures consistency and compatibility in data collection. The Fieldwork protocol focuses on the study of work in the circular economy, and its primary goal is to ensure consistency and compatibility in data gathering for Task 8.2.
Work package 8 includes fieldwork at the (de)construction sites as well as interviews with policymakers and other actors, with a specific focus on work and work processes. This fieldwork protocol is centred on creating a set of research steps that is useful for both observational fieldwork and interviews.
The ReCreate project has at its core four pilot projects, in which concrete elements are reused. The pilot projects are constructed at different phases of the project, due to the availability of the elements and the flow of the policy processes related to construction projects. The pilots are in Germany, the Netherlands, Finland and Sweden. The four countries are different in terms of policy environments and pilot projects. However different these pilot projects may be on the surface, on a different level employees and other workers face the same elementary problem of work: how to translate a given task into concrete actions. Experience and education form the basis for the practice of work.
The fieldwork protocol includes sections on ethnographic and interview methods specifically adapted to the research setting in ReCreate. Construction sites are potentially hazardous, therefore data collection should take into account the role of the researcher in maintaining workplace safety. Furthermore, the construction site has a specific rhythm and space, which the researcher should understand and respect.
These border conditions add to the understanding of work in the circular economy. Performing ethically sound data collection in the construction sector includes not only the regular privacy issues but also specifically consideration of work safety issues.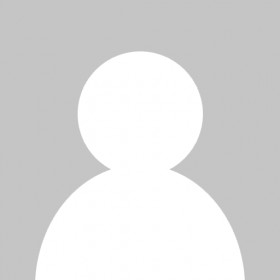 ReCreate project