April 21, 2022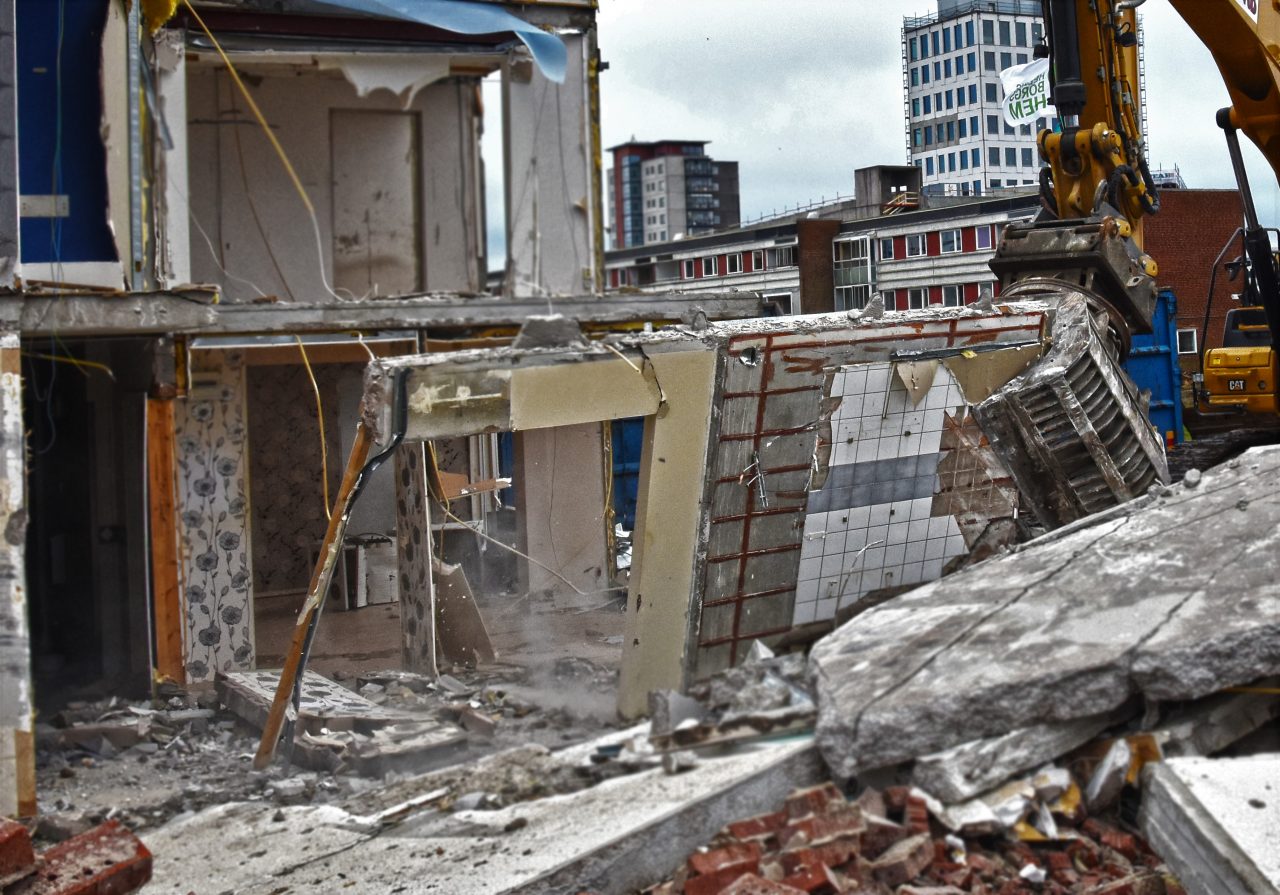 ---
For at least half a century, concrete has been the world's most used building material and, at the same time, accounts for the majority of both building materials and demolition waste and is carbon dioxide demanding. Despite its great potential, a very small part of the concrete is recycled. "We want to change that in the ReCreate project!", says Erik Stenberg – architect and senior architecture lecturer at the KTH School of Architecture and the built environment (ABE) in Stockholm.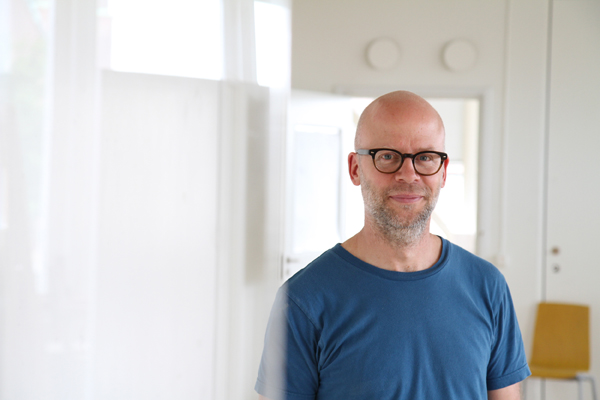 ReCreate is an international EU-funded project that is led by KTH in Sweden, which, together with Helsingborgshem and Strängbetong, uses recycled concrete elements from, among other things, demolished houses in the residential area of Drottninghög in Helsingborg. The recycled concrete is then used as a building material in the Swedish project's pilot which will be part of the city fair H22 City Expo in Helsingborg this summer.
"By reusing concrete elements and developing circular construction, it may be possible to reduce climate impact and waste volumes in the future. The project develops and examines the changes needed in the entire construction process when concrete is recycled; from demolition to the design of a new building and its dismantling, to see how it is possible to use all concrete elements or just parts of them in new buildings." Erik Stenberg explains.
In January 2020, Helsingborgshem began demolishing three multi-family houses on Grönkullagatan on Drottninghög to make room for the new City Quarter. In connection with the demolition, concrete elements were dismantled and preserved, which have now been analyzed and recycled within the ReCreate project.
"We want to reduce both our climate impact and our waste volumes. Therefore, it feels important that we develop circular construction so that in the event of future demolition, we will hopefully be able to reuse concrete elements on a larger scale. During H22, we want to spread the knowledge and hope to inspire the real estate and construction industry to continue development in recycling", says Christine Delander Eksten, project manager at Helsingborgshem.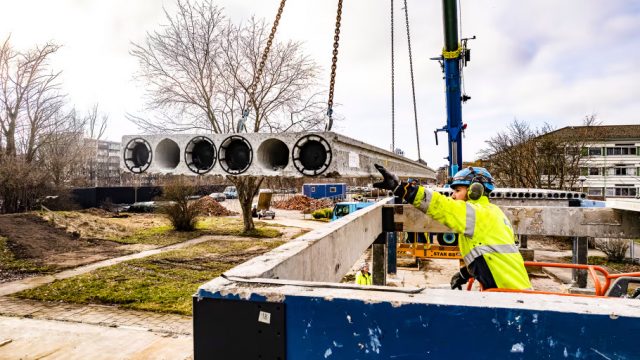 As part of the H22 City Expo at Drottninghög, several proposals for the recycling of concrete elements will be presented.
"There will of course be a focus on how new buildings can be created with old concrete elements. We will present and show how the exhibition building itself has been built and we will have 3D-printed models of cutting-edge projects from our ReCreate colleagues in Finland, Germany, and the Netherlands on site. The next generation of architects from KTH have made student projects based on the recycled concrete elements from Drottninghög and its dimensions and conditions", says Erik Stenberg.
Visit ReCreate and the H22 City Expo between May 30 and July 3. Welcome to Drottninghög!
__________________________________________________________________________________________
More on H22
The international City Expo at Drottninghög will take place from May 30 – to July 3, 2022, where the city of Helsingborg will be inviting the world to take part in the city's sustainable and innovative social solutions. Helsingborgshem will be developing the area, along with the residents, the city of Helsingborg, and various other partners. The innovative and dialogue-based approach has generated international interest and during the H22 City Expo, you will be able to see the development on site. There will be a folk festival, food, experiences, lectures, music, and exhibitions. Welcome to Drottninghög and H22 City Expo this summer!
More on the ReCreate pilot project
ReCreate's Swedish pilot project during the city fair H22 City Expo will be a small building that is only a stone's throw from the center of Drottninghög. The pilot project consists of recycled concrete elements and other concrete parts and is built on a concrete slab where a preschool previously stood. The concrete comes from demolished houses in Drottninghög and other demolition properties in Helsingborg. Extruded concrete will also include the concrete parts that have been left over in their production and windows and doors that will be recycled from the preschool, while the amount of newly produced material in the pavilion will be limited. After H22, the pavilion will be dismantled as it was designed to be disassembled easily. The project is currently working on finding recipients who can reuse the different parts after H22 and is co-financed by EU Horizon 2020.
---