April 14, 2022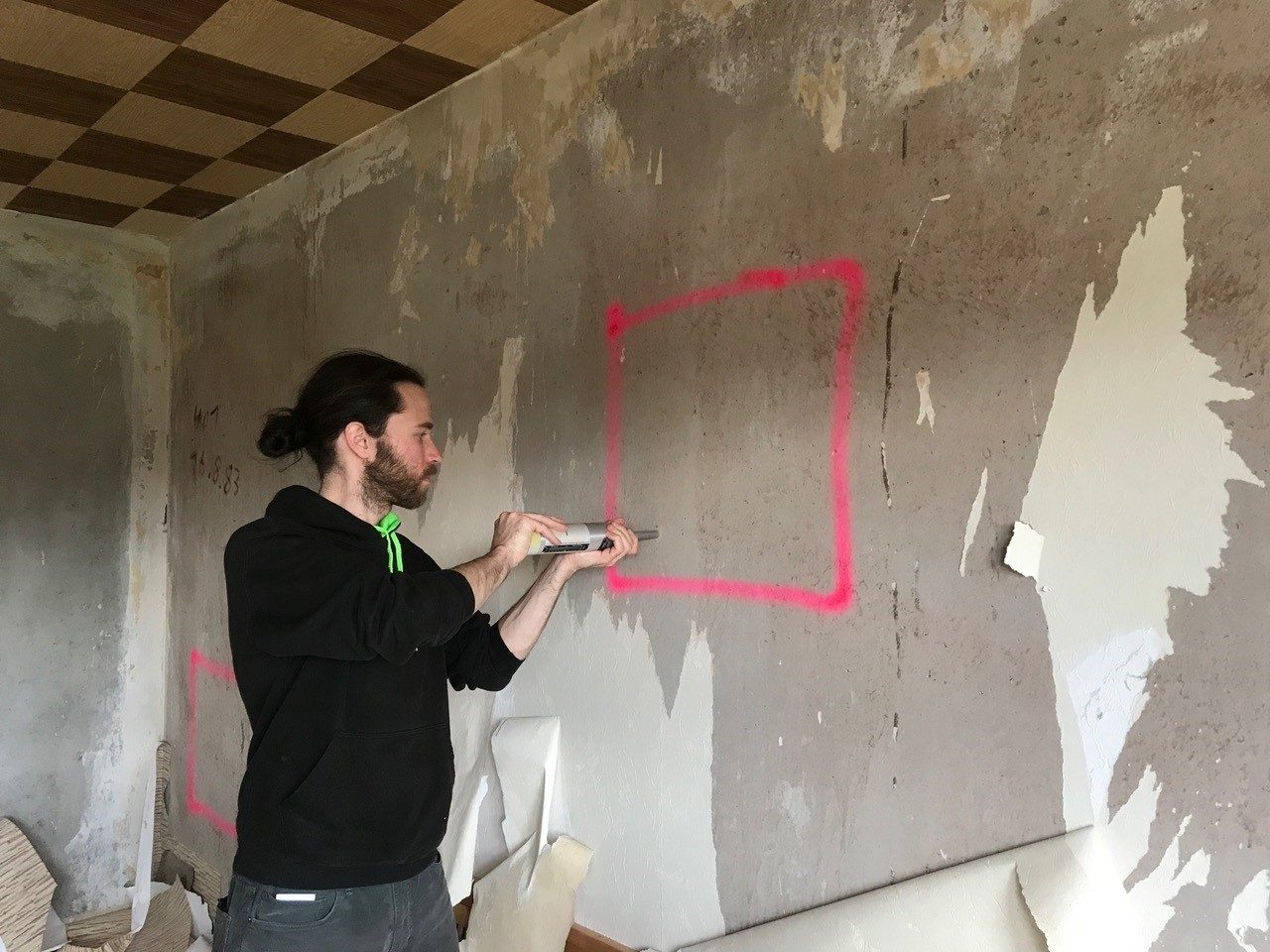 ---
On the 7th of April, the ReCreate team of the AG Constructional Recycling of the BTU Cottbus met with the project partners at the location of the potential donor building Otto-Nuschke-Str. 9-14 (see photo 1) in Hohenmölsen for the 3rd German country cluster meeting, where Mr. Gottschling (Ecosoil GmbH) and the architect Mr. Dreetz were present as project partners.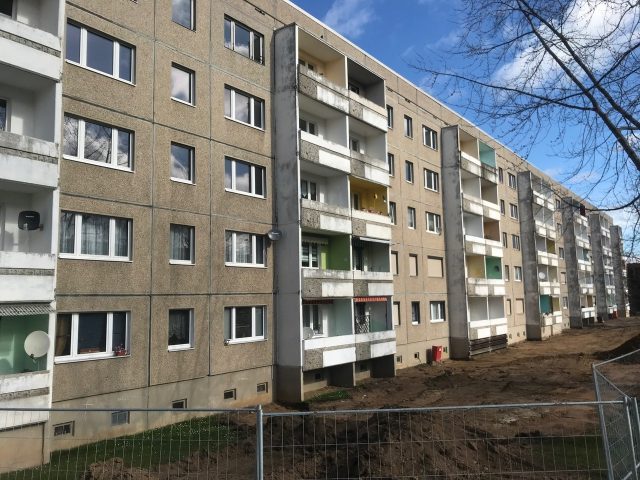 Additionally, the mayor of the small-town Mr. Haugk and the chairman of WoBau Hohenmölsen GmbH (owner of the potential donor building) Mr. Luckanus also attended the meeting. After a discussion in the town hall on the possible realization of a (re)construction project with the used concrete elements and on the organization of the deconstruction itself, a possible building site (see photo 2) and the deconstruction object (donor building) in Otto-Nuschke-Str. were visited. On April 19, the gutting of the upper two floors of the residential building will begin and the scaffolding will be erected. From May 2 onwards, the partial deconstruction will be carried out by the company Ecosoil GmbH.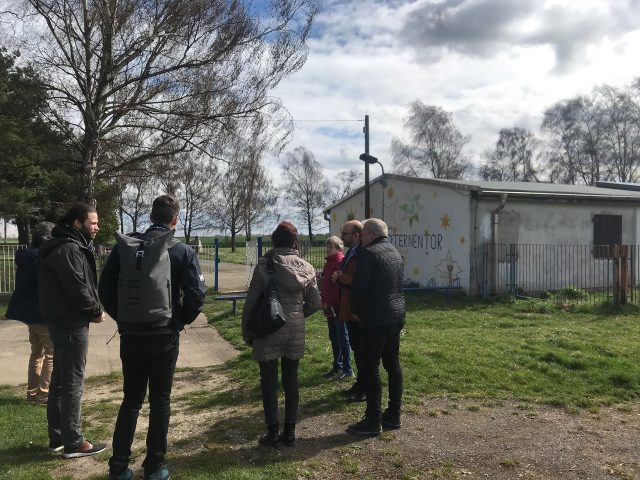 The BTU research team has begun to examine the condition of selected concrete elements intended for reuse in the installed position. In addition to geometric construction surveys, concrete compressive strength measurements were carried out using rebound hammers (see photo 3). The purpose of this is to evaluate the structural condition of the concrete elements, which are about 40 years old, so they'll be able to make a statement on their reuse within the scope of the suitability test. The technical measurement investigations will be continued in April along with the involvement of students and finally, the concrete elements suitable for reuse will be marked.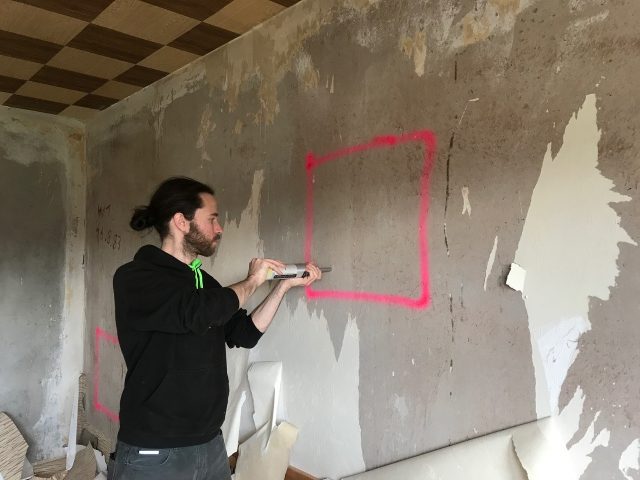 ---